If you've been looking for a specialist in the servicing of garage door openers, look no further than our company. We have a professional team of technicians who have been trained to do repairs and replacements of all types of garage door openers, and are skilled at performing a thorough diagnosis and providing solutions. Our company has years of experience serving residential customers like yourself, who want only the best for their homes. We understand that you seek quality and reliability from your service providers, and we thrive on meeting your high standards. Talk to one of our consultants today!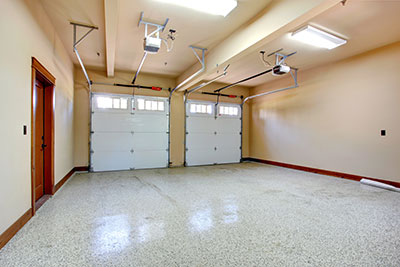 Expert Replacement of Chain Drive Components
Chain drive operated openers are the most common type in use today. This is not surprising considering that they are extremely durable and will work for years before needing to be replaced. However, at some point, wear-and-tear does occur. If you've noticed that the chain on your overhead door has come loose and is hanging down from the opener, it means that the gear and sprocket assembly has become run-down. It may look bad, but our competent technicians are more than up to the task to fix it. We service any manufacturer brand and come fully equipped with the replacement parts, saving you the inconvenience of having to find them yourself. We carry out the repair work in a fast and professional manner to make sure that your garage door is back to working order without delay.
Professional Installation of High-Tech Opener Units
If you're in the process of installing smart technologies in your home, don't let your garage get left behind. The latest innovations in the technology of garage door openers allow for remote operations via your smartphone or computer, making it possible for you to grant access to your garage, perhaps for deliveries, even when you're not home. Many of the new opener units available on the market today support integration with leading smart home applications, such as MyQ and HomeKit. Staying up-to-date on advanced opener technologies and developments is something we take great pride in, so speak to us for expert advice and installation.
Repair & Replacement of Remote Controls for Garage Door Openers
Garage door remote controls have come a long way. There may certainly be progress in the way these nifty clickers work, but they do malfunction occasionally. When you find yourself pressing your remote frantically, but getting no response from your garage, we can take a look at it for you. We troubleshoot all issues from defective key fobs to wall switches. We also reprogram remotes and offer replacements of old ones.
Contact us now.